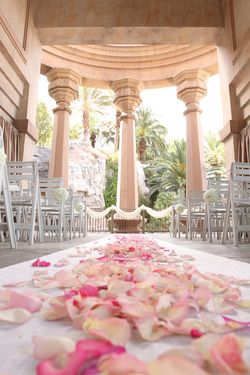 Do you have a love for wedding and have many plans and ideas on how a perfect wedding should be like? Why not consider being a wedding planner? A wedding is a wonderful event and helping others to plan this wonderful event is a very meaningful job.
A wedding planner need to have an eye for details because if anything goes wrong during the preparation for the wedding, things will turn ugly on the actual wedding day itself. However, the chance to catch the event of a lifetime and the salary are very rewarding. If you feel that you are up for the challenge then read on to find out how to become a wedding planner!
Let's take up the challenge!
1. Bridal Consultant Course. You will need to take up a course to learn to how to become a professional wedding consultant to provide the best services for the newly-wed couple or soon to be wed couple.
2. Register your Business. You will need to license your business before you can offer your services. Think of a business name as well as the design of your name card. Name cards are always a good way to advertise yourself so remember to carry a few with you wherever you go!
3. Advertising. Think of the ways you can advertise. If you have cash to spare, you can always try advertising on bridal magazines. If you do not have enough cash to spare, the internet is always a good way to advertise your services, either advertise on job sites or your country's local forum.
4. Website. A well and professional designed website is a good way to advertise your services. It is best to place all the information on the internet so that they will have a clearer idea on what type of consulting you provide. People nowadays are too busy that is why an online webpage is a good way for them to view the information.
5. Location. A good location is always the success of your business. You will need an office so that your business will look more professional. It is recommended to place a computer, printer and fax at your office. High speed internet connection is good too, it would be bad if your webpage hangs when you are trying to show you client some things.
6. Legalities. Insurance, just in case anything happens.
7. Join associations. Join professional bridal associations or online forums and expand your contacts. The more people know about you, the better it is, as that means a higher chance you will get a job.
Since this is a business, it is best to have some knowledge on business to fall back on. If you are afraid to venture on your own, you can always join wedding planner agencies and become one of their planners to gain some experience. All the best!